JINHE brand Vacuum feed station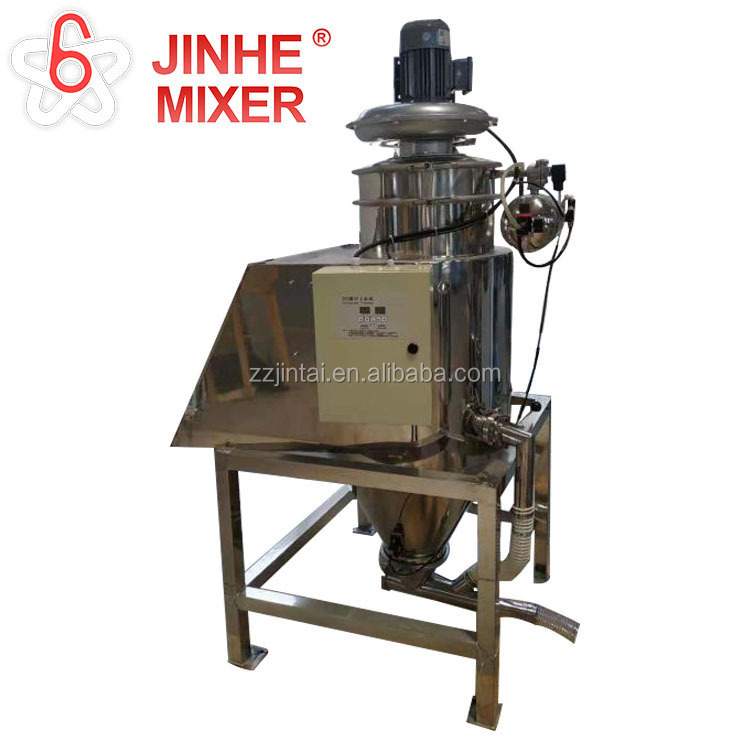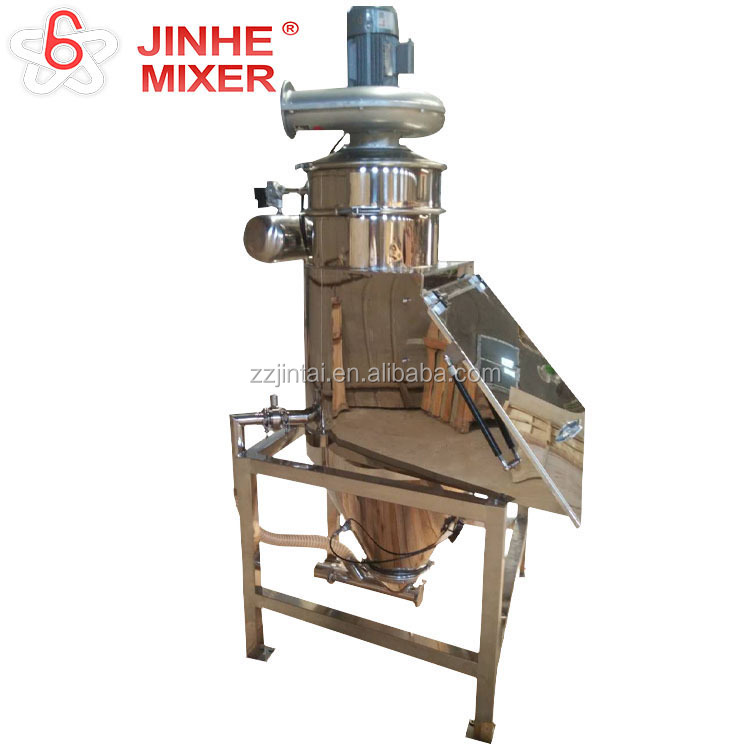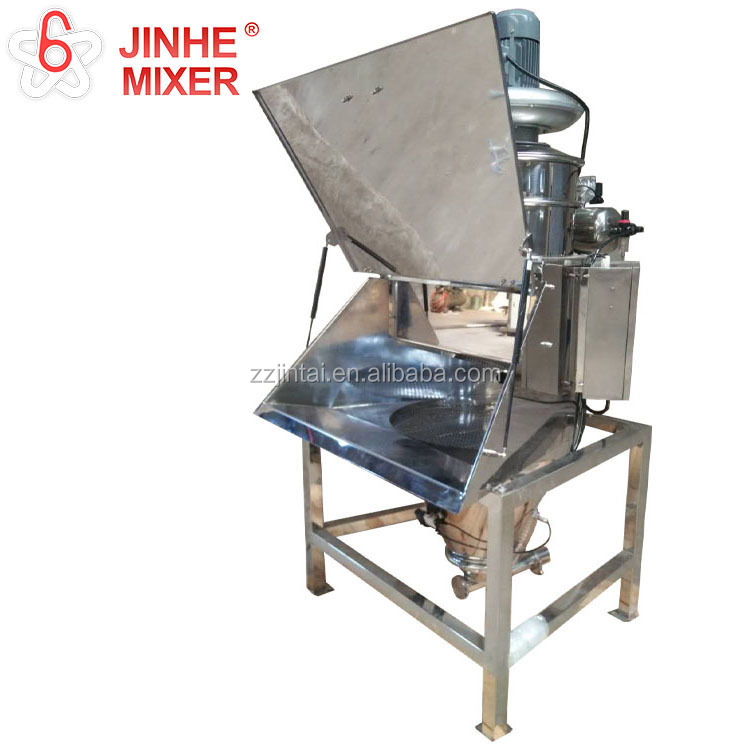 Brief Introduction
Bag dump stations (also known as bulk material dumping station or manual dumping station ) are used for solve dust polllution when dumping powder,pellets,particles,flakes,fiber,or bulk solids .
Different quantitative feeder can be selected according to the different capacity and process reuqirements.
It can be used to positive pressure feeding as well as negative pressure feeding.
Model

JHVC-200

JHVC-300

JHVC-800

JHVC-1500

Maximum static pressure (Kpa)

30

34

40

42

Work stress (Kpa)

<20

<22

<28

<31

Maximum volume (m3/h)

300
330

370

480

Motor power(Kw)

3

4

4

7.5

Electrical source

Customized

Transmission capacity 5(m)

350

500

1000

1500

10(m)

250

350

800

1200

(Kg/h)15(m)

150

250

600

1000

Transporting pipe diameter

(mm)

50

50

63

63

Inspiratory tube diameter (mm)

63

63

76

76

Applicable equipment

All kinds of extrusion and injection molding machine, various mixing machine