JINHE NEW factory Show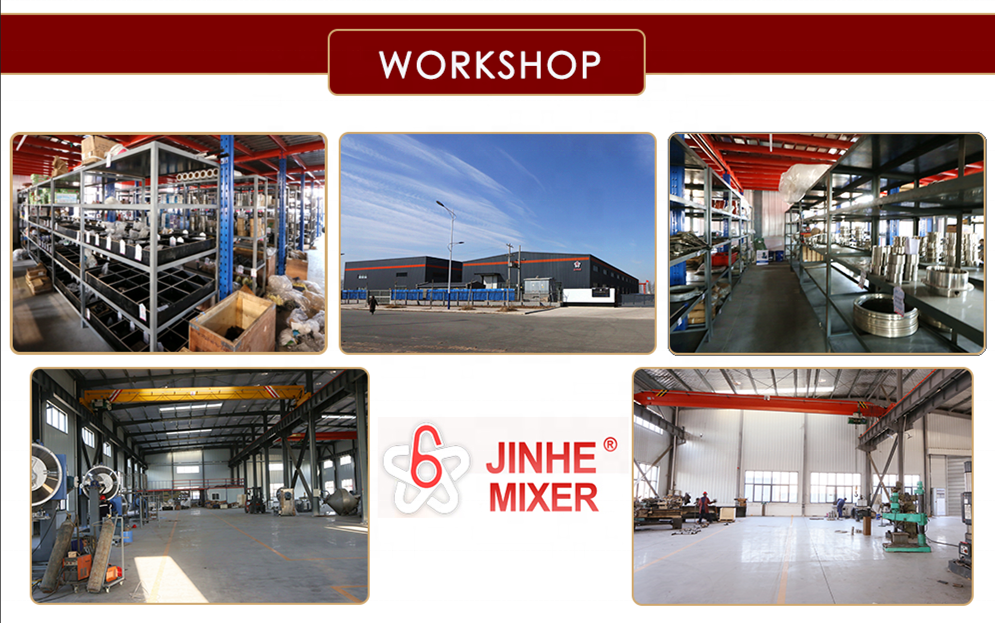 JHRB-2000 huge powder line is designed to WSF (water soluble fertilizer) Processing Line
A water soluble fertilizer is a compound that dissolves easily in water and provides nutrients for plants. This type of fertilizer may then be absorbed quickly and completely by the plant root system. It is typically used entirely by the plant and washes out of the soil without leaving behind an excess of unused nutrients or toxins.
All chemically-created fertilizers contain varying amounts of nitrogen, phosphorus, and potassium, among other ingredients. These three nutrients, also known as macronutrients, are usually listed on the label as numbers in this precise order. Therefore, a label that reads '10-8-5' would contain a high amount of nitrogen, a medium amount of phosphorus, and a relatively small amount of potassium. These numbers are rarely the exact formula that is contained in the fertilizer, as manufacturers prefer to protect their recipe secrets from competitors. A water soluble fertilizer also may contain magnesium, calcium, molybdenum, sulfur, and copper.
Every garden contains a different type of soil with a unique mixture of clay, loam, and sand. These soil mixtures typically benefit the most from receiving chemical additives that specifically provide for any pre-existing deficiencies. A clay-based soil with high acidity may require larger amounts of nitrogen than a soil with a balanced mix of sand and loam. Using a water soluble fertilizer allows gardeners to choose, with a great amount of precision, the amount of each chemical they wish to add to their plants.

It include:
JINHE Brand JHH huge powder mixer, ribbon mixer, plough mixer, nauta mixer.
JINHE Brand Auto feeding and transfer system.

JINHE Brand Automatic batching system
JINHE Brand automatic powder packing machine,
JINHE stainless steel enclosed bucked elevator,
JINHE Brand vibrating screen classicifier,
JINHE Brand air-cooler.
JINHE Brand DCS control system.
JHL-2000 has its unique advantage that we design 8 huge impending spiral fixed blades so as to improve mixing efficiency. When the barrel turning, dry powder turning over, the spiral blades could make dry powders shunt around. Therefore, this new principle greatly promotes mixing efficiency.
The weiting packing machine usesing advanced microcomputer control processing technology with variable frequency speed regulation and simple operation to improve the speed and precision grately。Spiral mandatary next makings,with high efficiency、stable work,convenient maintenance.
Application:fertilizer,chemical,food,pharmacy industrial.