Double Cone Chemical Mixer
JHS Double Cone Powder Blender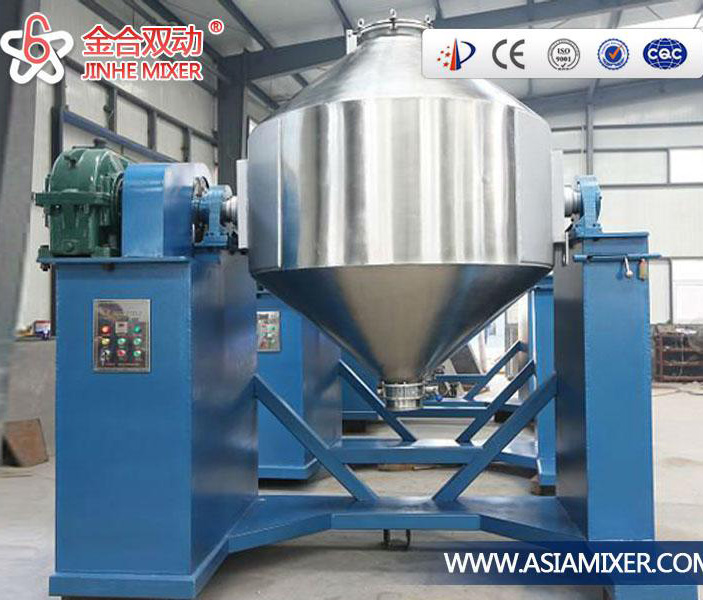 Mixed volume of material:10L~30000L
Mixer power:0.5KW~75KW
FOREWORD
JINHE NEW factory Show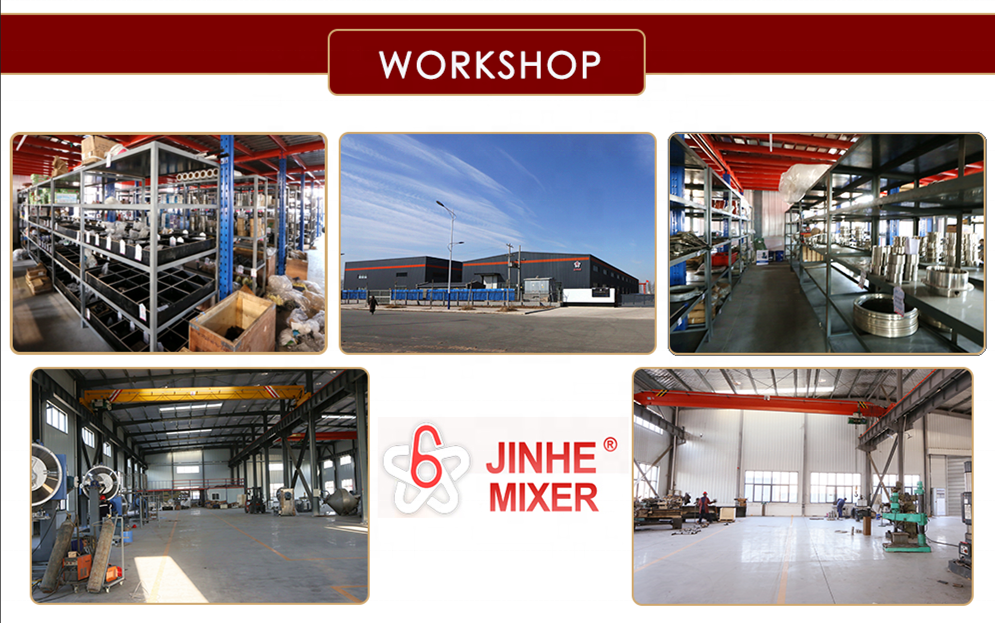 JINHE® JHS Double Cone Chemical Mixer
JHS double cone chemical mixer machine is used to combine multiple small batch materials into one batch materials (batching) in order to guarantee consistent performance of products.
Because this situation needs huge capacity, operate stably, safety and convenience, JHS double cone chemical mixer machine is adapt to the task.
JHS has its unique advantage that we design 8 huge impending spiral fixed blades so as to improve mixing efficiency. When the barrel turning, dry powder turning over, the spiral blades could make dry powders shunt around. Therefore, this new principle greatly promotes mixing efficiency.
JINHE Double cone chemical mixer machine have 3 types.
One is chemical type: This one use plastic spray processing to treat surface.
Another is pharmacy type: All of the surface is stainless steel and allowed the GMP standard.
The other is Food Type: The food powder mixer machine also allow the GMP standard.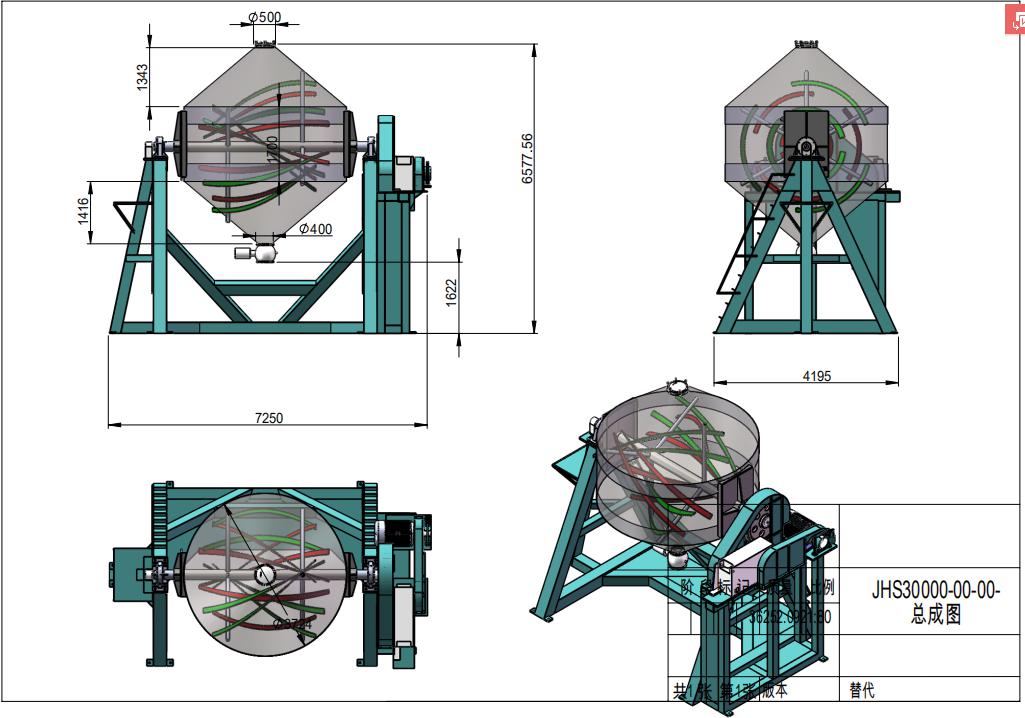 Production Introduction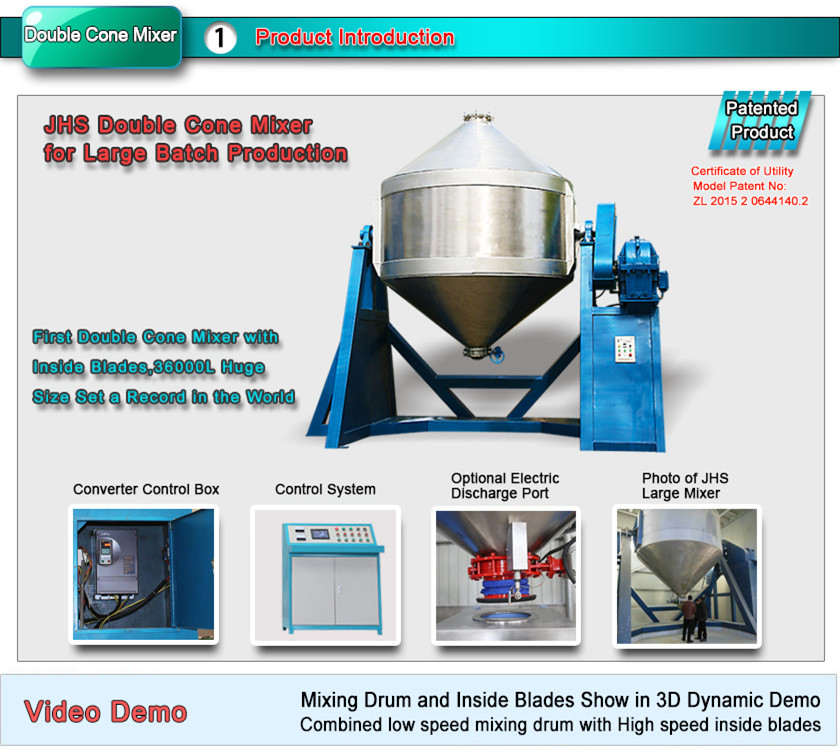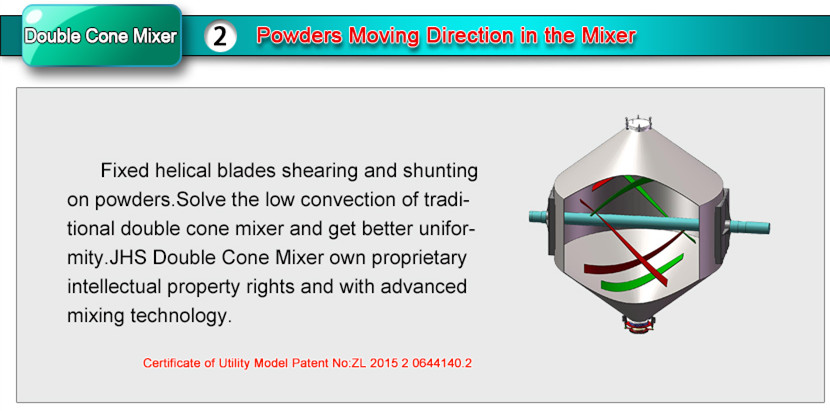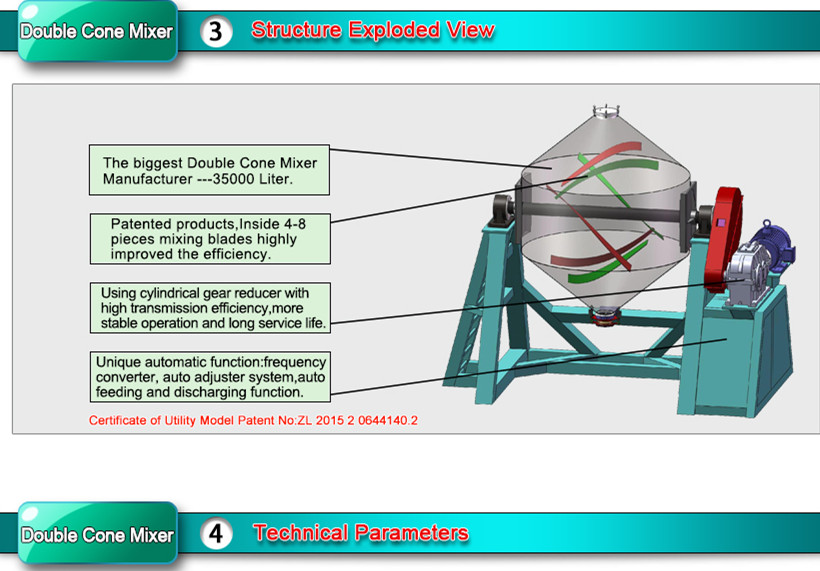 Model
Max
Capacity
(L)
Max Barrel
Weight
Capacity
(Kg)
Barrel
Wall
Thickness
(mm)
Barrel
Speed
(r/min)
Motor
Power
(KW)
Size(mm)
Weight
(kg)
JHS300

300
150
3
24
2.2
2200*1100*1650
450
JHS500

500
250
4
24
3
2700*1280*1950
600
JHS1000

1000
500
4
10
7.5
2850*1420*2450
1400
JHS2000

2000
1000
5
10
11
3050*1550*2600
3800
JHS3000

3000
1500
6
8
18.5
3000*1800*3000
5500
JHS5000

5000
2500
6
6
30
4100*2100*3300
7800
JHS10000

10000
5000
8
5
55
4900*3200*4500
11000
JHS20000

20000
10000
8
4
75
5300*3400*5000
13000
JHS30000

30000
15000
8
4
110
5990*3400*5980
16000

Equipment and Constitution Picture
1、JHS Double Cone powder mixer machine appearance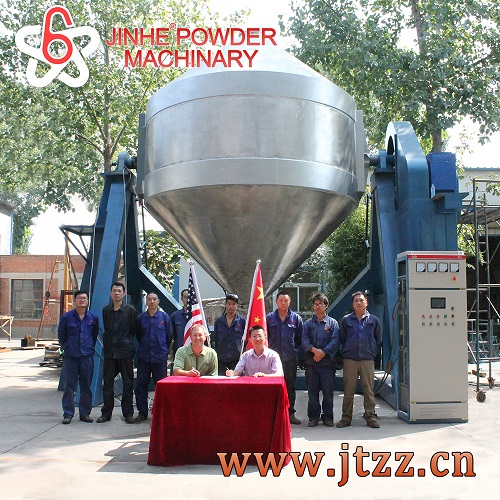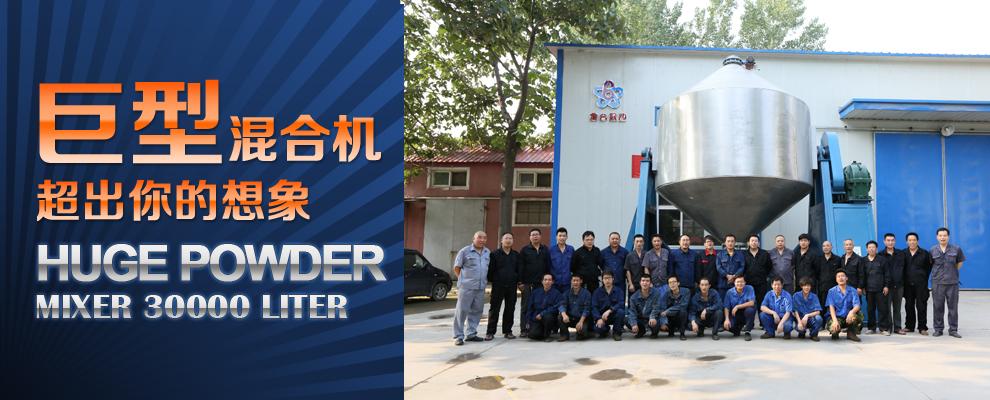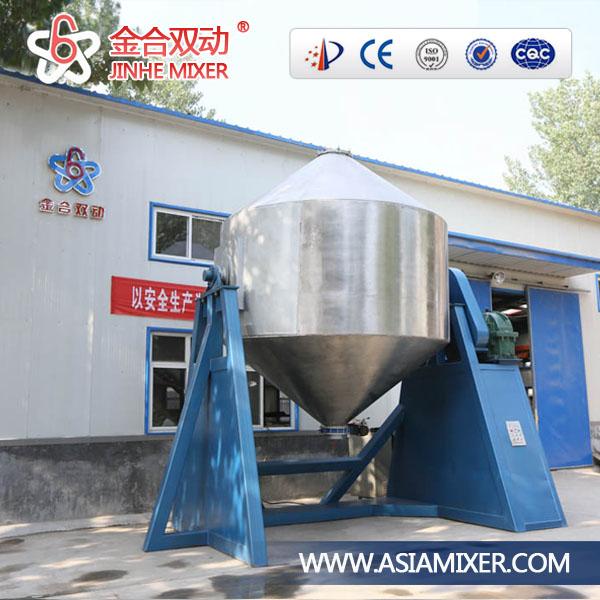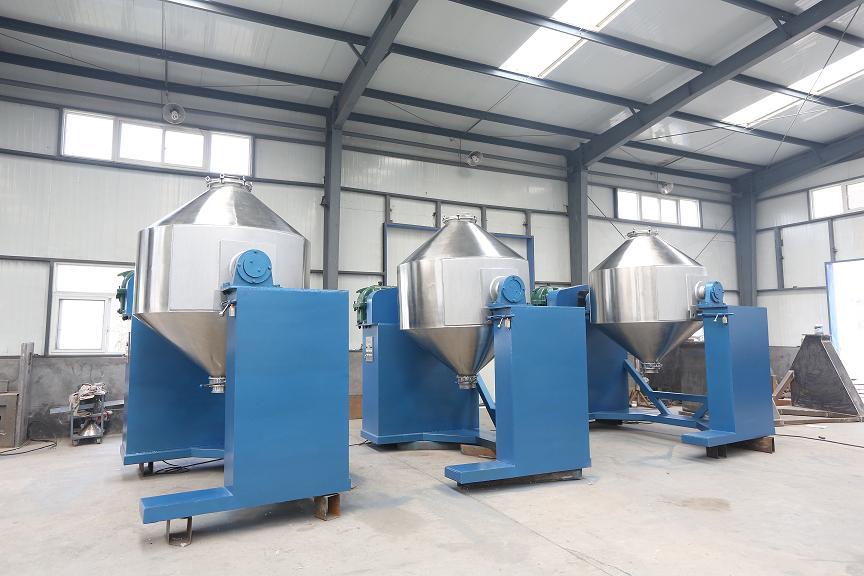 2、
JHS Double Cone
powder mixer machine structure picture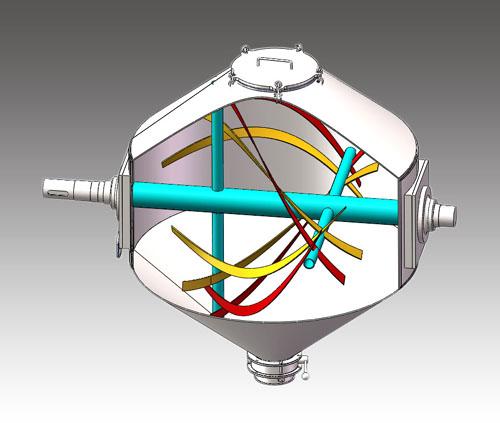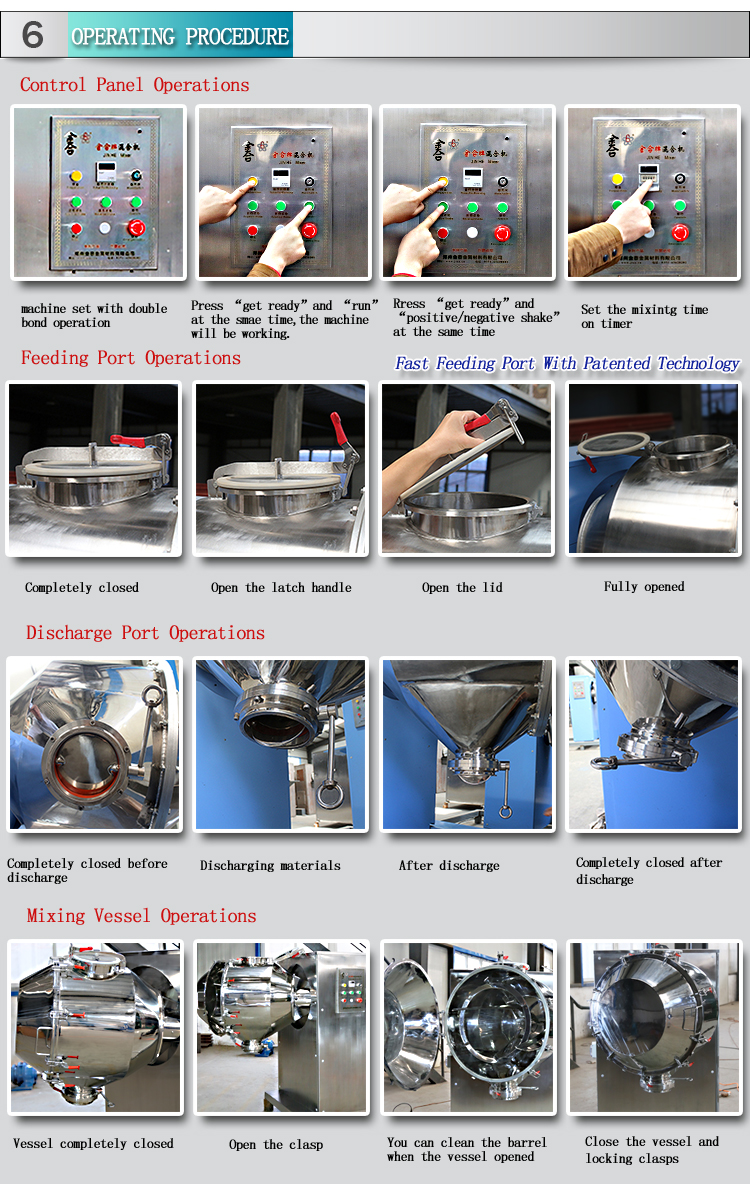 Transportation: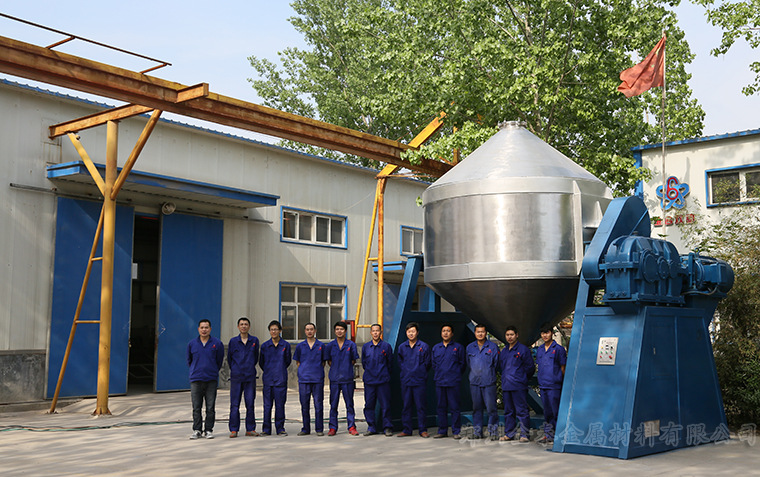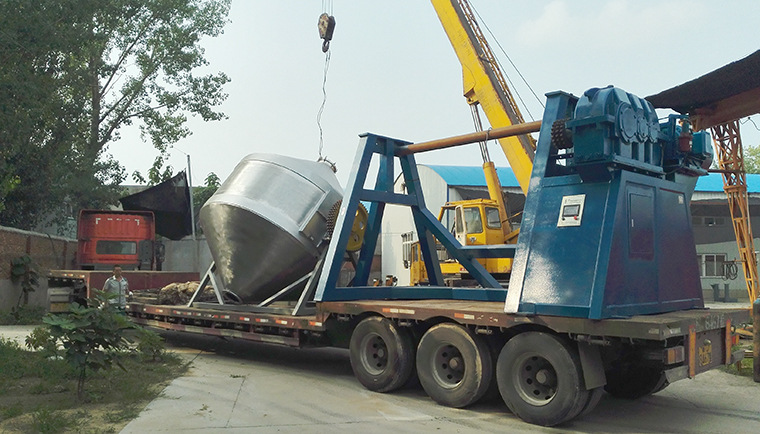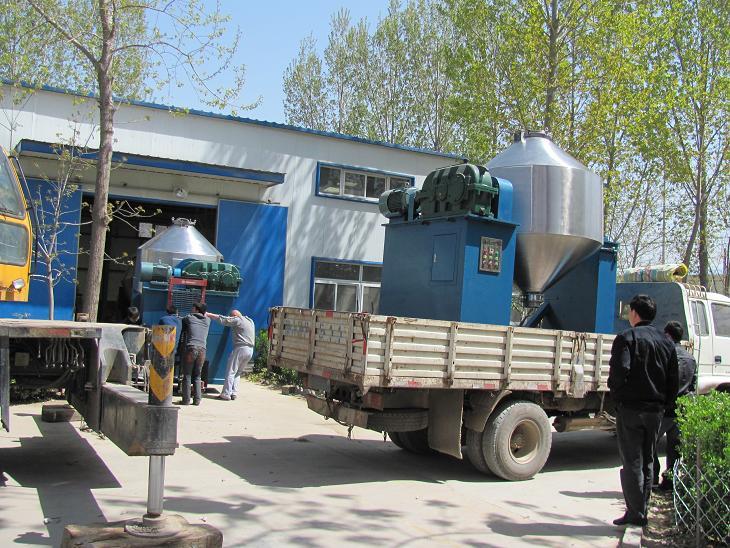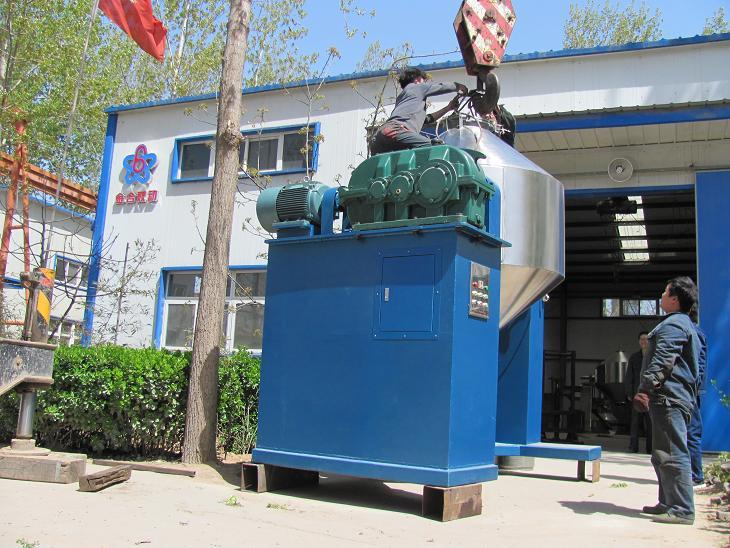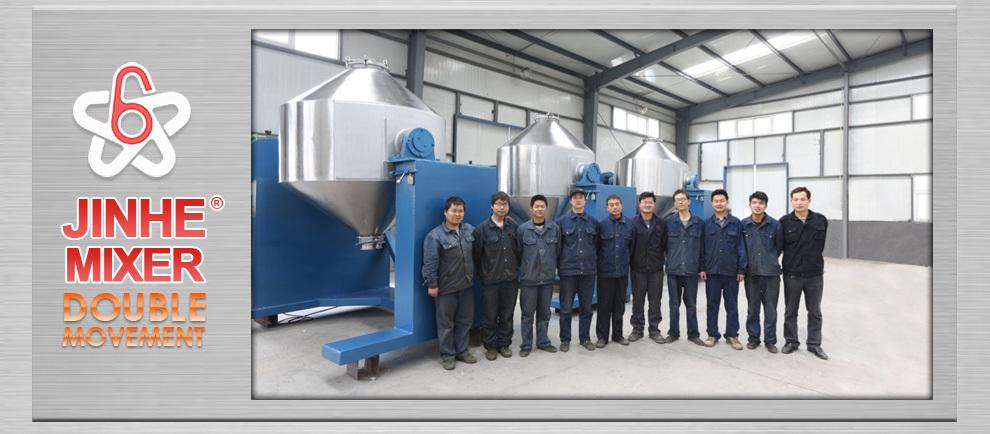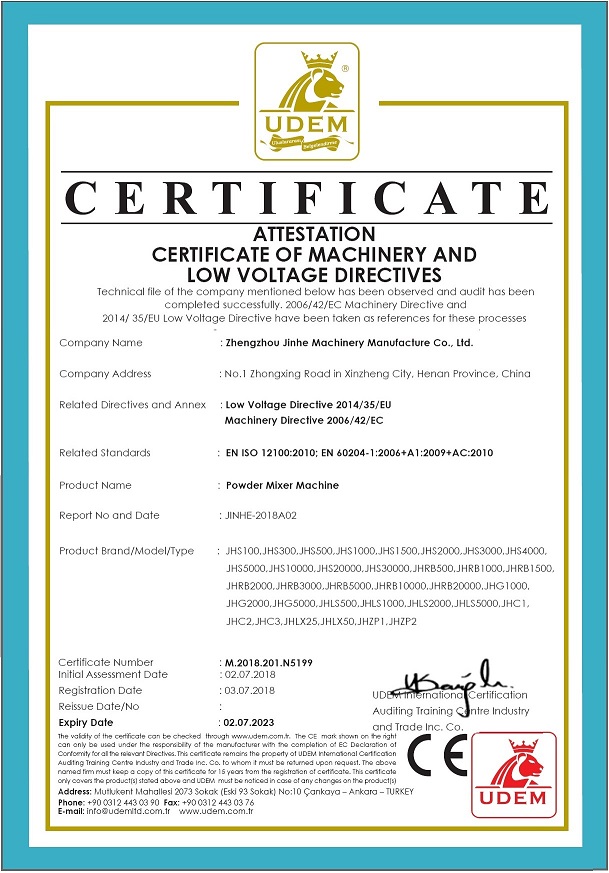 Usage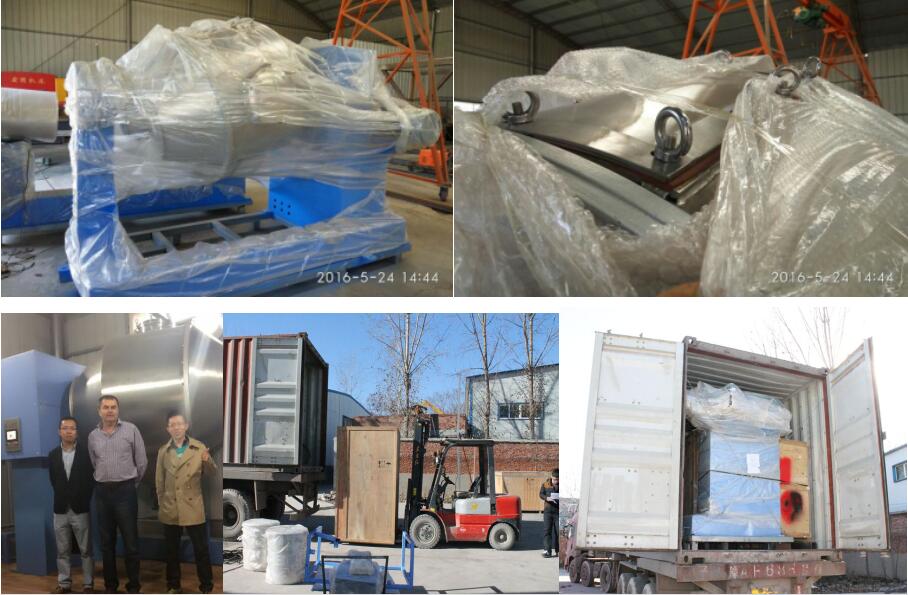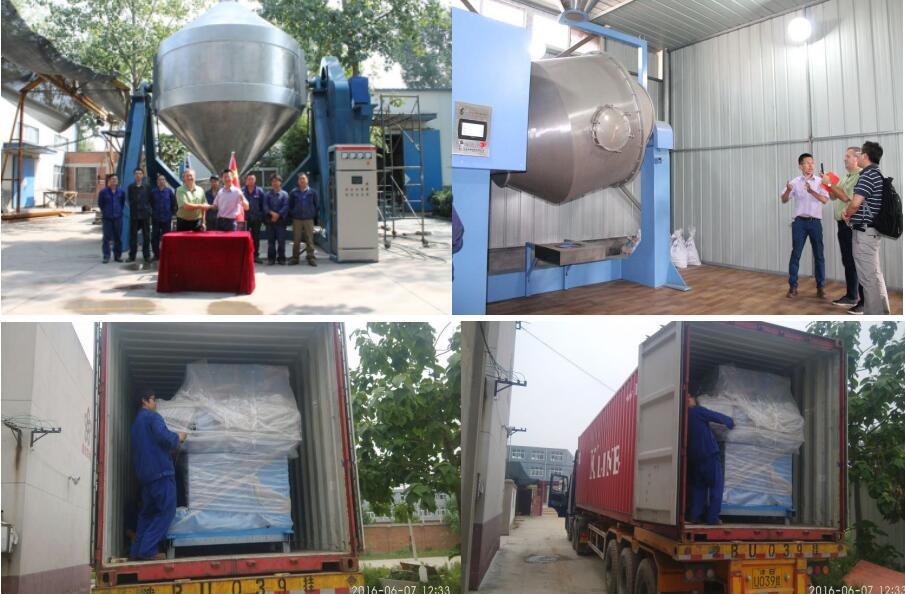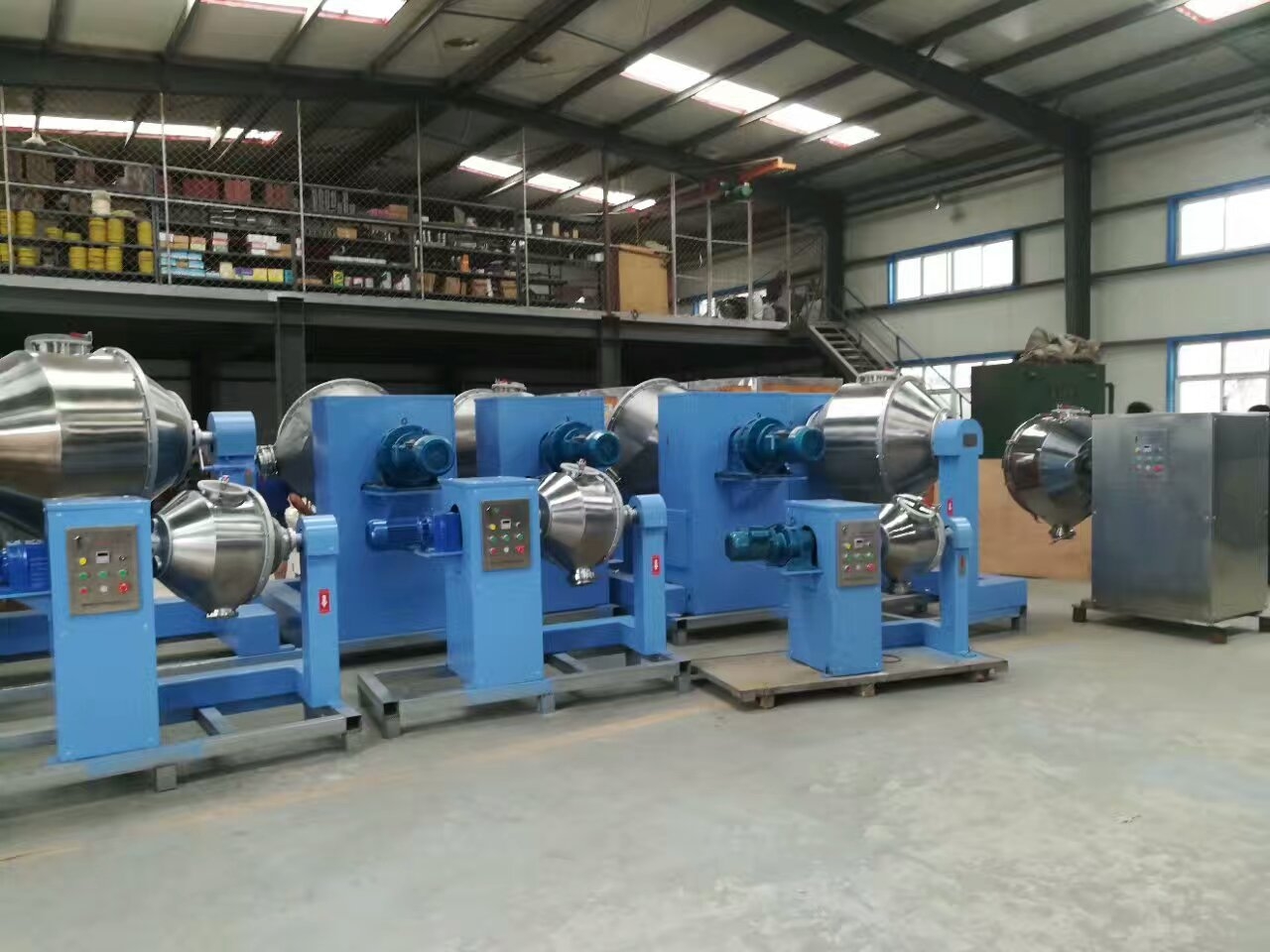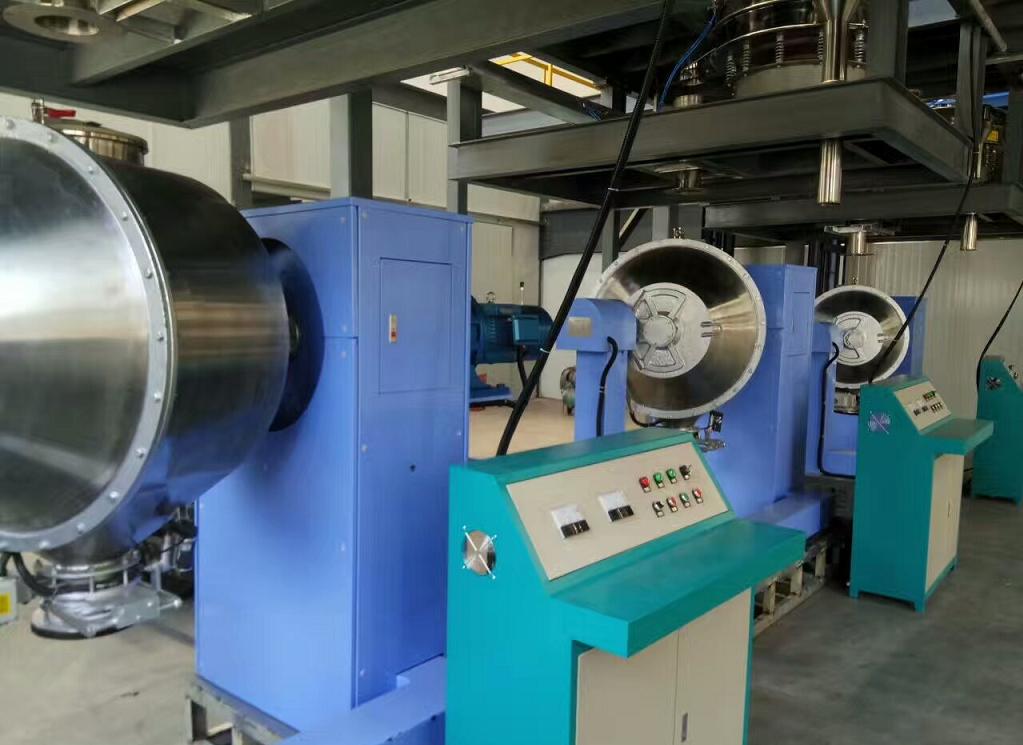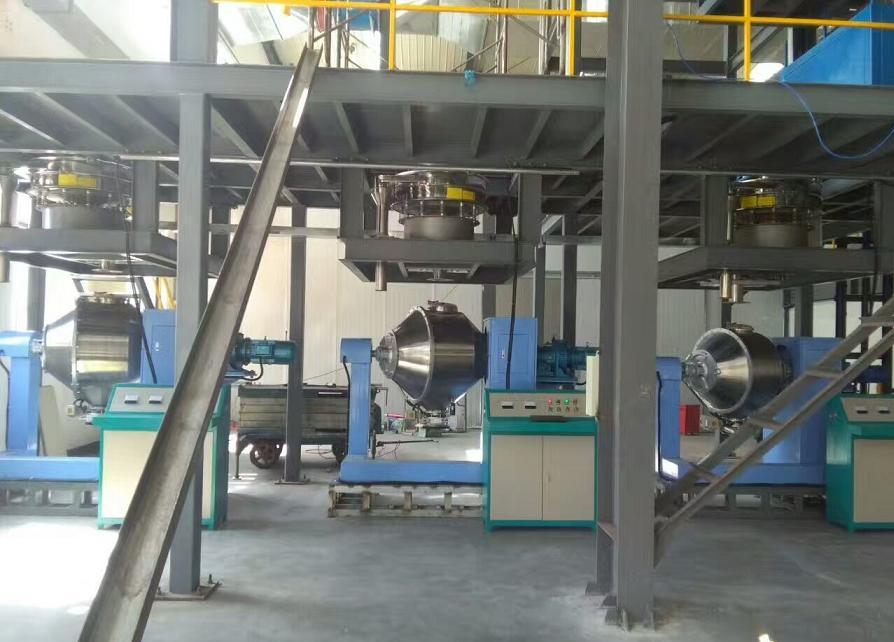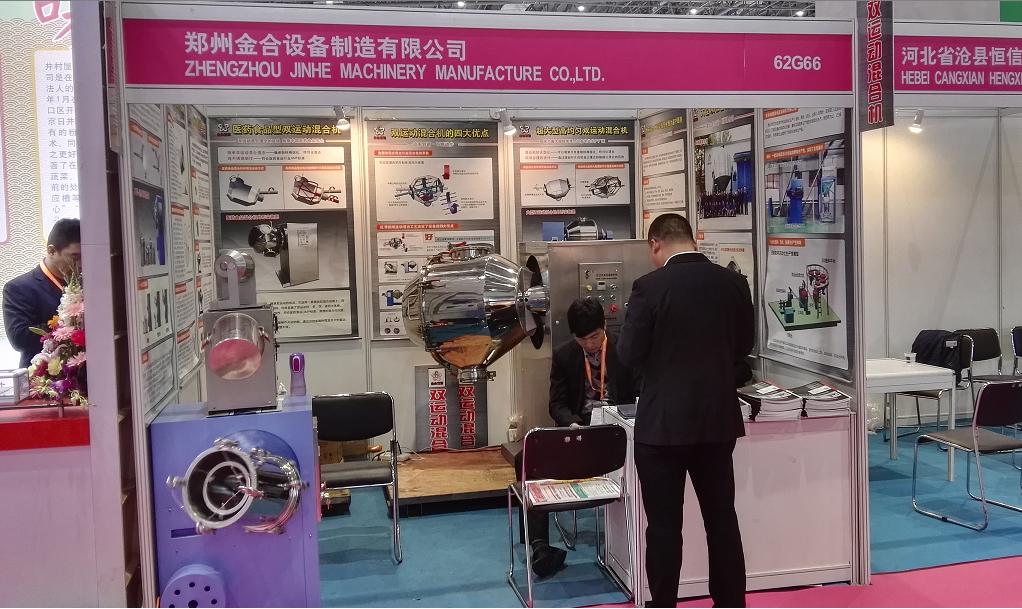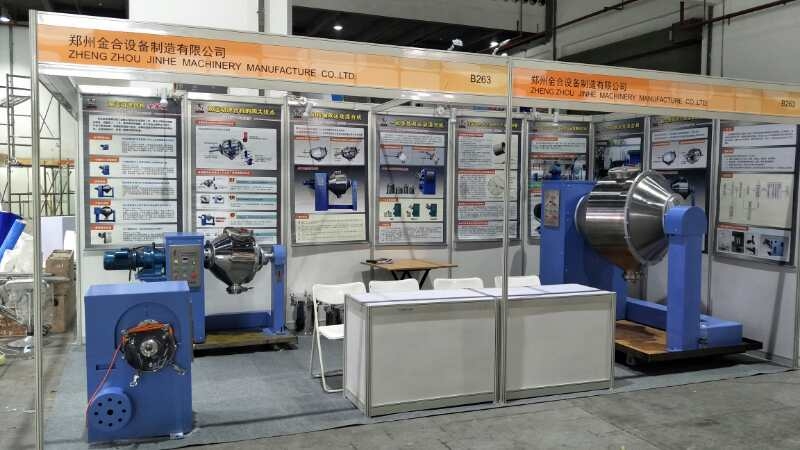 Application Case
1st
It's applied to the mixing of dry powders in industries of powder metallurgy, Pharmaceutical powder, Food additives powders,
Cosmetic powder, magnetic materials, precious metal powder, non-ferrous metal powder, chemicals, abrasives,
foodstuff,feed,dyestuff ,Laboratory and so on.
2nd
Due to its high mixing efficiency, it is particularly suitable for mixing powder which demand strict requirement.
3rd
Suitable for fine powder, superfine powder, powder with big difference in specific gravity.
JINHE® JHS Double Cone Mixers have already used in lots of famous Corporation.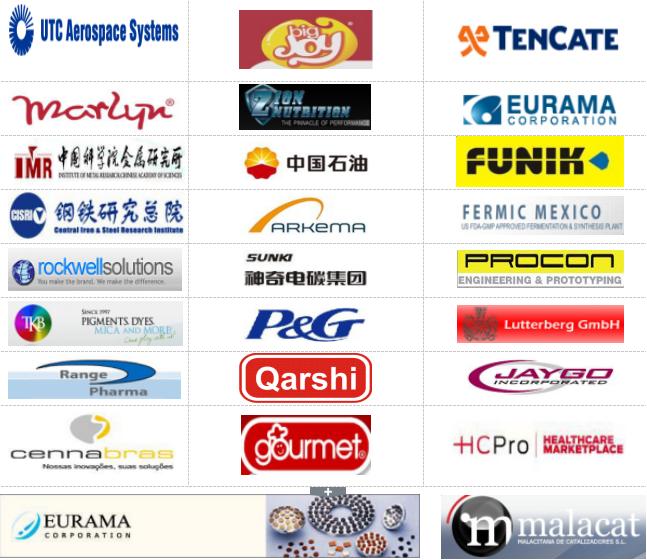 pictures